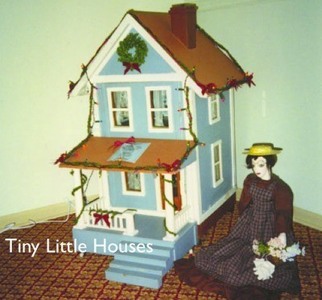 Tiny Little Houses is my friend Caleb Karvountzis' band/recording name and it is phenomenal.
Everyone who knows me knows that I don't really do acoustic. Anything. I won't listen to it, I don't particularly like it. I have however been trying very hard to get into it and the likes of Edward Sharp and the Magnetic Zeros and Lisa Mitchell have been doing their best to ease me into it. However, this album took no getting used to. I fell in love with it the second I heard it.
It's basically the story of love - from first sight, to infatuation, to love lost, to true love. It's also loosely based around Oscar Wilde's character Lady Vane in The Picture of Dorian Gray. And several other girls in our own world. I'd really love it if you could give it a listen and leave a comment or two. And look out for him in the upcoming months for his EP and Album. It won't disappoint. The lyrics are so deep you'll have to re-listen a few times to get the full meaning. I'm really hoping the album will come with the lyrics printed in the inside booklet. I need it.
It's amazing. Get onto it.
Plus, you'll be months ahead of everyone else when they find him. Sah Indie. Caleb will hate me writing that. Sah Ironic.
Enjoy.